here is some delightful reading material...my favorite blogs. these are blogs that are updated on the regular that brighten my day. hope you enjoy!

one of my favorite blogs i've stumbled upon. an inspiring family (both parents survived a fatal plane crash) blog full of beautiful stories and pictures. if you haven't heard of the nie nie dialogues by now you've been living under a rock.




crafter, mother of three girls, happy wife. cakies offers a glimpse in to a beautiful world. i always feel encouraged by her thoughtful and faithful words.




this lady makes me want to sew like no other. dana from her made blog is incredible! how she finds time to make all of the things that she does, while taking care of two little ones, i'll never know!




don't you even dare look at these blogs if you're on a diet...i love bakerella for baking:




and the pioneer woman for everything else. she has a wicked sense of humor too. she's hilarious.




beautiful ideas, fun tutorials, and lots of adorable photos of her baby girl. i love my friend katie's blog, blue eyed freckle.




i don't read a ton of design blogs because they tend to get a little repetitive. however, the newly engaged Christina of down and out chic has a nice mix of unique finds, personal touches, and affordable options both in fashion and home decor! she also has an adorable shop. how does she do it?




been there, done that, can't get enough of em. i love weddings. once wed has the best and most gorgeous diy's out there and picture after picture of beautiful couples in love.




incredible mother/wife/friend etc etc. christy over at in the cottage is chock full of great ideas, delicious recipes (trust me the girl can cook), and artistic prowess.




the best in children's design. all in one neat little package. my love for ohdeedoh is unending.




for gobs of glitz and glamour and mouth-dropping gorgeous pictures of girls in unbelievable clothes and accessories, visit erin at the little bit.




if you love outfit posts, muses on everything from life to target's latest fashion collaboration then you'll love jinah from bonjour it's jinah.




another fashion photo frenzy. ashley's thoughtful hiking in stilettos covers everything from the best running shoes to her favorite nail polish all with feminine and vintage flair. recipes too!




decorate and cook like a pro with practical and stylish advice from stylist annette joseph. it's like reading an insider's guide to the good stuff.




baker, crafter, mama. lindsey's blog the goose. is an honest look at the ups and downs of motherhood and full of fabulous ideas and mouthwatering pictures.




diy. check. sewing. check. gardening. check. you'll love christy's simple and chic approach to all things home. simply dwell has been featured on young house love multiple times. watch out!




dana from plum tree studio always has great finds and a charming etsy store under the same name. you'll love her fresh approach and warm spirit. ps she'll have a little one soon...can't wait!




anna maria horner's blog is as cheery and beautiful as the fabric she creates. i adore her.




the little green notebook has eye popping colors, brilliant step-by-step techniques and stunning photos. rarely does she recycle photos, it's all her. she's a one woman designing show!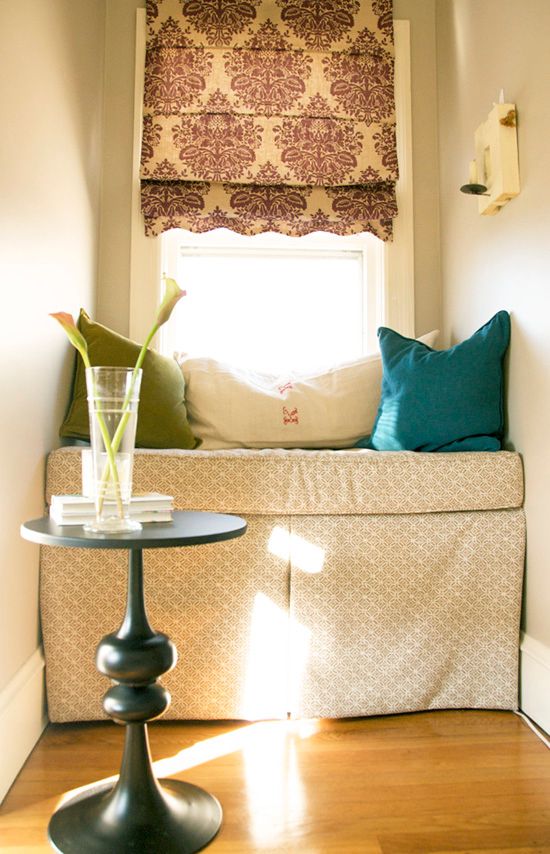 my dear friend brittany's the little by little blog hasn't been updated in a while (hint hint), but it's still one of my favorites. brittany has an amazing eye, takes beautiful photos, and is one incredible flea market finder.




from one southern gal to another, bunnie of pearls and khakis and i are usually on the same page. wish lists, adorable family photo ops, and yummy dishes. she serves it all with pizazz, plus her husband gets in on the action too. as she would say "loves it."




soule mama continues to be a favorite. serene images, loads of homemade goodies, and amazing family imagery. just lovely.




see how zi french live with my beautiful friend isabelle's blog. we were exchange students in each other's homes and have been friends for more than a decade. beautiful party pictures and traveling photos.




so, so, so many more. i'm sure i'm leaving some out or you just don't post as often as i wish you did. happy new year to you all! thanks for reading this little blog. i sure do appreciate it.

i'm dying to know...who made your list?

© copyright homemade grits