Now, I do not by any means consider myself an expert on maternity fashion. I definetly have days when I'm getting ready that I want to cry because nothing is working. However, I thought it would be fun to give a layout of sorts for neccesary items for each trimester. I think I really wanted people's advice on the matter, so in turn I offer my two cents.

First Trimester:


1.First things first...JEANS. I don't wanna hear the whining about the price. You will wear them for atleast 6 months, the average lifespan of most jeans you wear anyways. They will save you! I started wearing mine almost instantly because they were so comfortable, and the old rubberband trick will only take you so far my friends.

High End: Paige Premium Jeans $185


Nordstrom.com

Middle: Lucky Brand $108 (my choice, i really love that they have a semi normal waist band!)


luckybrandjeans.com

Low: Old Navy $32


oldnavy.com

Don't go for anything trendy, just a good wash with a straight leg!

2.Your first trimester brings about day sickness and major, major breast pain. Those suckers sting like no other! I bought 2 maternity bras, one white and one nude and I am still wearing them today. They have been a total lifesaver and you can even sleep in them!
Mimi Maternity: $34 , so soft and comfurtable!


mimimaternity.com

3. Get some great layering tops that will last! Go for tops that are lightweight and breathable and on the longer side. Do not stick to maternity sections. You will get a much better variety shopping your favorite stores and sizing up. You will feel like yourself and normally save some money. Maternity=$$

I love Anthropologie tops, so here are some great ones that have worked for me. Fashion is definetly on our side with the continued use of flowy fabrics, and wider sillouettes. $39.95-$68.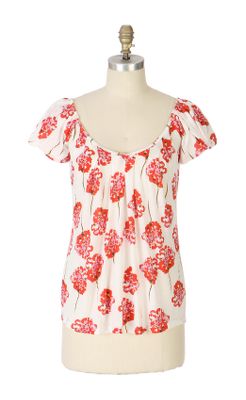 anthropologie.com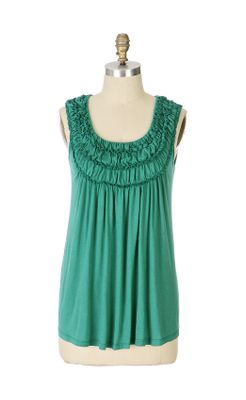 anthropologie.com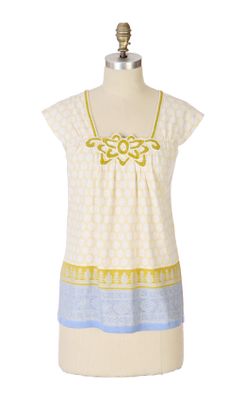 anthropologie.com
anthropologie.com