Yesterday Sam and I spent the day running to Ikea (eeek), Home Depot, and then setting up all of our finds. We went shopping for Matilda's room and it has been incredibly thrilling getting things ready for her. Mom and Dad came over to help us set up the bookshelf we got, while Sam was busy staining. More on that later!

I was so happy to have a place to put the things that I have gotten for her and Mom had a bag full of books to give me that we had read and loved when we were little. As I looked through the bag and carefully placed the books in their proper places, I was overcome with nostalgia!

Here are a list of the treasures I came across. Did you all read any of these? What were your favorites?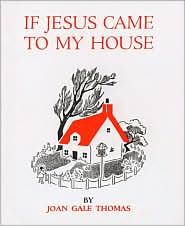 If Jesus Came to my House...I was obsessed with the illustrations




Angelina Ballerina. I had them all, loved them all!




Amelia Bedelia. Thought it was hilarious, still do.




Oh what a Busy Day.Again, I was all about the illustrations. These are so sweet and charming, and there were always lots of things to look at on each page.




A day on the Farm, probably instilled my desire to want to live on a farm one day.




Busy, busy world. So much to take in, such a classic!

© copyright homemade grits